Gift Voucher: Island & Wildlife Cruise - Full day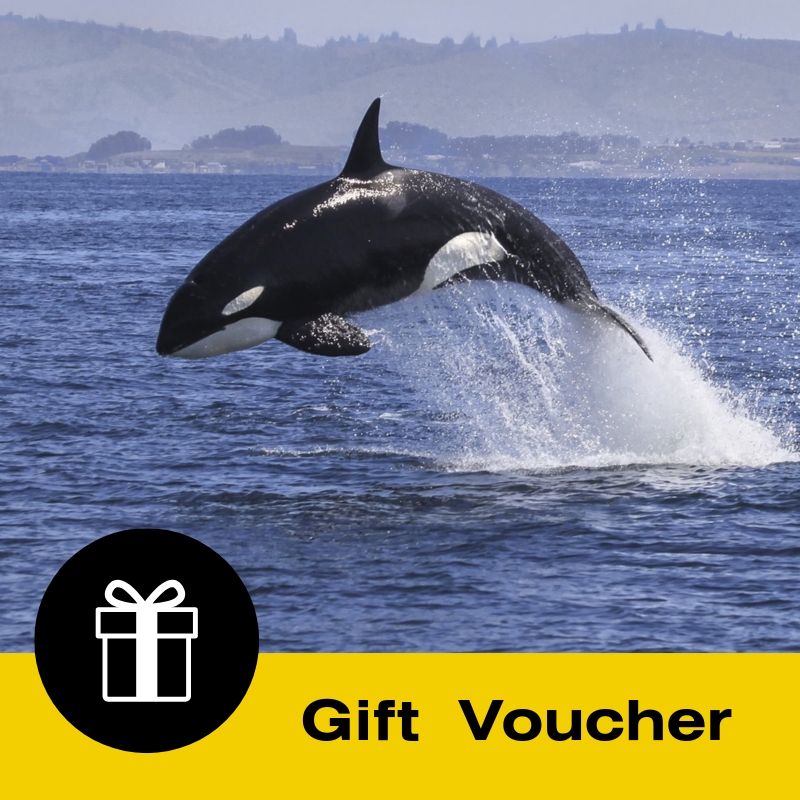 Location: Tauranga , Bay of Plenty
Product code: BDEGIFT
Are you looking for a gift for someone who loves the ocean and the outdoors? Let us help you!
Our gift vouchers are a great idea for that special friend, family member or work colleague for Christmas, Birthday, Mother's or Father's Day or even as a retirement present.
Bay Explorer offers you the premium Island & Wildlife experience in the Bay of Plenty.
Departing at 8am and returning by 3pm – 4pm.
Spend the cruise exploring the pristine Bay of Plenty coastline and islands, where we will showcase the amazing diversity of Tauranga's marine wildlife. With dolphins swimming alongside our vessel, it's the best way to see dolphins in Tauranga. Watch seasonal seabirds, penguins, seals, whales, sunfish, school fish, sharks, orca… even turtles!
Our Island & Wildlife Cruise is tailored to those wanting a genuine kiwi experience in nature. It's a story about our human intrigue with amazing marine animals and their habitat. Participate by searching on the large top deck for a once in a lifetime wildlife encounter. We have limited our passenger numbers for comfort and to enable a more personal experience. Our large spacious boat is also ideal for families.
The captain and experienced crew are passionate about sharing their marine knowledge with you and will provide fascinating commentary throughout the trip. They'll also be sure to point out all that they see so you won't miss a thing! It really is a shared lifetime experience. Don't forget your camera as we are able to get up close to wildlife, making it a photographer's dream.
The tour includes:


A full day (8 Hours) wildlife cruise on our spacious 18 metre vessel with 360° outdoor views.


Close-up encounters with seasonal marine wildlife – dolphins, penguins, seals, whales, sunfish, school fish, seabirds, sharks, turtles and orca.


Comfortable fully enclosed seating downstairs and a large open sun-deck for wildlife watching.


Some of the best marine diversity in New Zealand.


Onboard commentary on the Bay and local marine wildlife.


Cold beer and chilled regional wines from our licenced bar and non-alcoholic beverages (Eftpos available).


Food options, or bring your own lunch and snacks.


Our friendly, professional Bay Explorer Crew


Photos of a lifetime!


The full day Island & Wildlife Cruise allows you to enjoy a midday island stopover at a sheltered cove. Water activities will be available, including kayaking, stand-up paddleboarding, snorkeling or swimming. Water-sport lifejackets and basic training are also available for all ages.